25.05.2020: Våra leveranser fortsätter som vanligt, 1-3 arbetsdagar ♡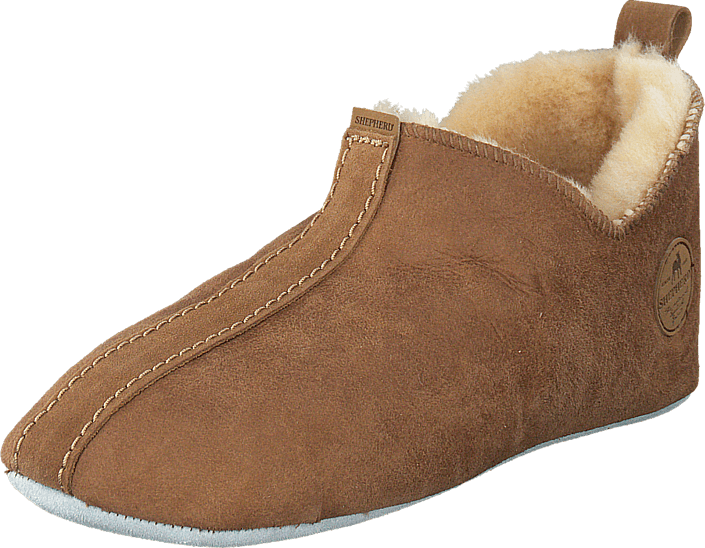 Vill du inspirera andra? Tagga @footway i din bild på Instagram för att få en chans att visas här
3D
Shepherd
Lina Antique/Cognac
Storleksguide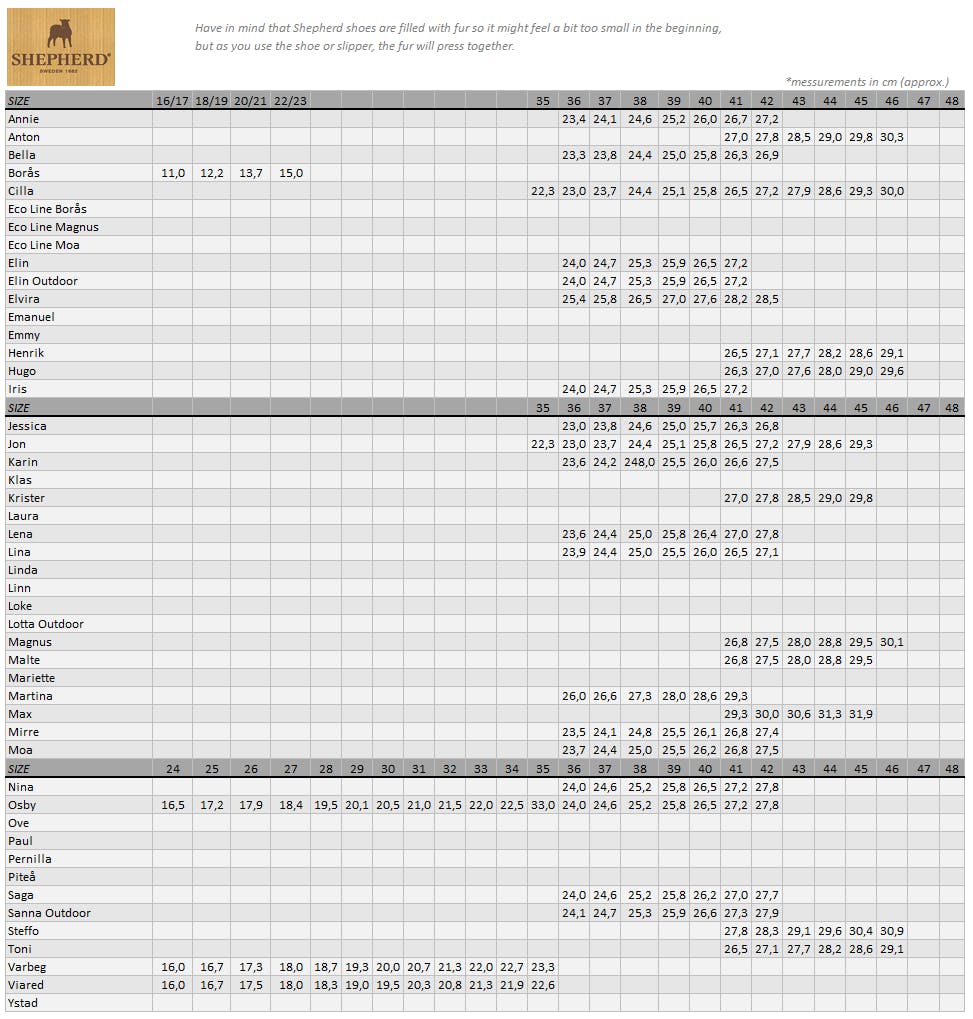 Kunddata
Shepherd upplevs som normala i storleken enligt 9765 kunder
Produktbeskrivning
Brun
Mocka
Ull
Läder
10011-01
Shepherd Lina Antique Cognac


Unna fötterna det bästa och klicka hem ett par underbara fårullstofflor från Shepherd of Sweden! Shepherd Lina Antique Cognac är en läcker toffla i äkta mocka och med ett varmt foder av mjuk fårull. Toffeln har en härlig konjaksfärg och fodret är otroligt fluffigt och varmt.


Sköna material för fötterna


Fårull är ett härligt material att stoppa fossingarna i, inte bara för att det är mjukt och härligt, men även för att fårull har många bra egenskaper. Ull är varmt men dina fötter blir inte svettiga eftersom ullen har fuktabsorberande egenskaper.

Bästa valet för fötterna


Lina Antique Cognac är en snygg toffel som du med fördel kan använda hela året, både hemma och på jobbet. Det är bekvämt att gå barfota i fårullen men lika skönt med strumpor. Slipp känslan av att sätta fötterna på kalla golv och ta på dig Lina Antique Cognac direkt när du vaknat.


Underbara fårullstofflor som håller


När du köpt ett par Shepherd of Sweden tofflor i äkta fårull, behöver du inte köpa nya på väldigt länge. Lina Antique Cognac håller hög kvalitet och du behöver inte vårda tofflorna särskilt mycket. Vid behov kan du tvätta dem i en mild tvållösning och sedan låta tofflorna vädra ur och torka ordentligt.
Visa mer
Populära skor från Shepherd