02.06.2020: Våra leveranser fortsätter som vanligt, 1-3 arbetsdagar ♡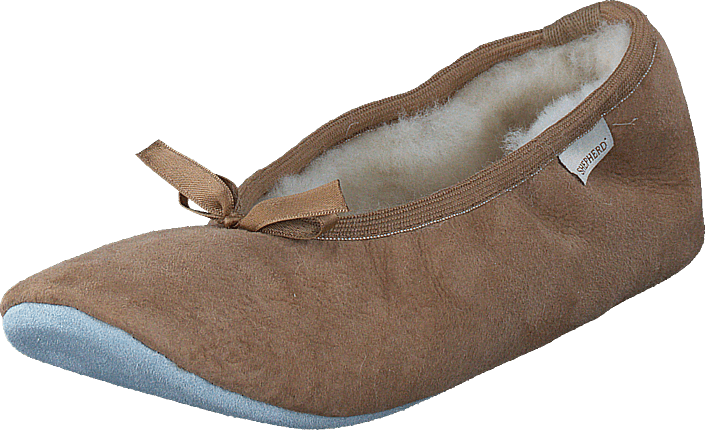 Vill du inspirera andra? Tagga @footway i din bild på Instagram för att få en chans att visas här
3D
Kunddata
Shepherd upplevs som normala i storleken enligt 9765 kunder
Produktbeskrivning
Brun
Mocka
Läder
02023-00
Shepherd Saga Camel


Shepherd Saga Camel kan vara den sötaste fårullstoffeln vi någonsin skådat! Den gulliga ballerinadesignen gör att dessa tofflor verkligen sticker ut från mängden. Om du letar efter ett par sköna, tåliga och varma tofflor i fårull, är det rätt val att köpa dem från Shepherd of Sweden.


Alltid bra material


Shepherd of Sweden är ett svenskt företag som riktat in sig på fårullsprodukter. Shepherd Saga Camel är en omtyckt toffelmodell från varumärket som har en minst sagt annorlunda design. Den öppna designen ser ut som en ballerinaskor men tofflorna värmer lika bra som alltid tack vare fårullen och mockan.


Skönt för dina fötter


Shepherd Saga Camel är ett par tofflor som du kan använda hela året – oavsett säsong. På sommaren passar det perfekt att använda tofflorna utomhus när du äter grillat i kvällssolen. På hösten och vintern är det såklart också givet att använda mysiga fårullstofflor.


Antiseptiska egenskaper


En stor fördel med fårull är dess fantastiska egenskaper. Shepherd Saga Camel är tillverkade av äkta fårull och mocka, material som både är antiseptiskt, lufttransporterande och fuktabsorberande. Tofflorna håller sig fräscha helt naturligt men vid behov går det att tvätta dem med en mild tvållösning.
Visa mer
Populära skor från Shepherd